Introducing Joe Hoskin on bass!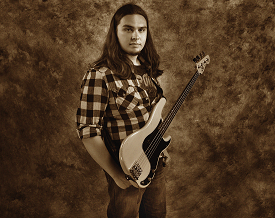 We are extremely excited to announce the addition of Joe Hoskin to the Bare Knuckle Blues Band on bass guitar.
Joe literally lives and breathes playing bass. Well known on the Cornish music scene for many years, he's a very experienced musician and talented player who has quite literally kicked BKBB up another gear. You can catch Joe's first show with the band at Party in the Park at St.Columb on August 8th.