BKBB Supports John Verity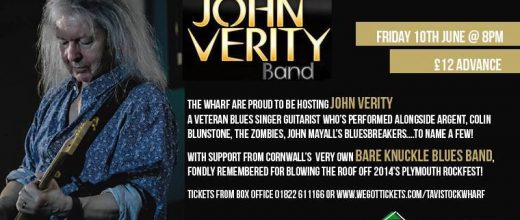 In case you hadn't noticed, the Bare Knuckle Blues band has had a line-up shake-up and is now back with even more to offer! This year we've already lined up a load of gigs, one of which we're particularly excited about. On Friday 10th June we'll be supporting legendary producer and one-time singer in Argent, John Verity.  The earliest incarnations of the John Verity Band supported legends such as Hendrix, Mountain, Canned Heat and Janis Joplin, and since singing for Argent, John has produced, played guitar or provided backing vocals for various acts including Motorhead, Ringo Starr, Russ Ballard, Brian Connolly, John Parr, BowWowWow and The Searchers. More recently, John Verity has been dividing his time between his solo career and recording and touring with Keith Emerson (E
LP), Jools Holland, Mike Rutherford (Genesis), The Zombies and John Coghlan (ex-Status Quo).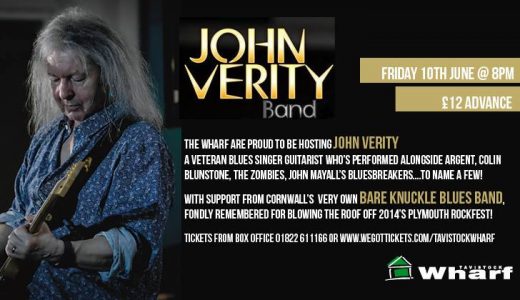 Come along to this awesome event at the Tavistock Wharf to hear our new original material and for some stone cold classics played the way only the Bare Knuckle Blues Band can!
You can get tickets to the gig here. See you on the 10th June!